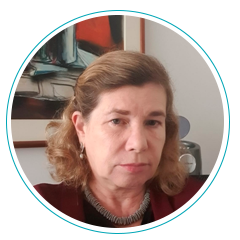 Monica Herz
General coordinator
Professor Monica has a PhD in International Relations from the London School of Economics, and has experience in the area of International Relations, with emphasis in International Security. She is currently vice-dean of research at the Center of Social Sciences. She works mainly on the following themes: International Politics, International Organizations, International Security, Latin American International Relations and Brazilian Foreign Policy.
Monah Winograd
General coordinator
Professor Monah has a PhD in Psychoanalytic Theory from the Federal University of Rio de Janeiro. She is currently an Associate Professor of the Graduate Program of Clinical Psychology of the Psychology Department at PUC-Rio and is vice-dean of Graduate Studies and Research of the Center for Theology and Humanities. Professor Monah's current research interests are "death drive" in individual and collective processes, mass psychology, and subjective aspects of the refugee experience.
Gisele Birman
Project coordinator
Professor Gisele has a PhD in Chemistry from PUC-Rio. Currently, she has a dual membership at the Pontifical Catholic University of Rio de Janeiro, working as a Professor in the Department of Chemistry and as Development Projects Coordinator, managing Central Analítica. She has experience in Chemistry, with emphasis on Analytical Chemistry, working mainly on the following topics: ion chromatography, microwave, arsenic and selenium speciation, carbon, hydrogen and oxygen isotopic analysis.
CV Lattes
http://lattes.cnpq.br/2288856909977338
Luísa Lobato
Academic coordinator
Professor Luísa is the academic coordinator of DHLab and lecturer in International Relations at PUC-Rio's Institute of International Relations. She has a PhD in International Relations from PUC-Rio. She was a Junior Visiting Fellow at the Graduate Institute of International and Development Studies, Geneva (2020-2021). She has experience in Critical Security Studies, Politics of Technology, and Science, Technology and Society Studies, working mainly on the study of security practices mediated by digital technologies and on research techniques and methodologies oriented to the understanding of these phenomena.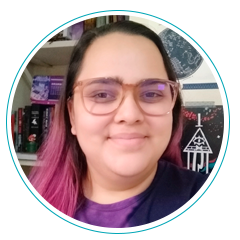 Luísa de Mesquita
Intern
Luisa is a PhD candidate at the International Relations Institute at PUC-Rio. Her main research interests lie in political subjectivities, the role pop culture and digital culture play in everyday political life, and the Hallyu.